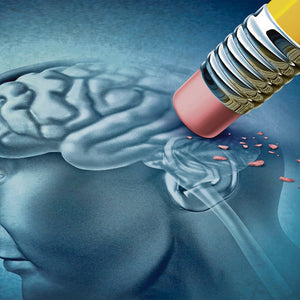 ALZHEIMER NATURAL TREATMENT
Every five seconds approximately one person in the world is diagnosed with this disease. Every day researchers work to combat it and find an answer to prevent it, however, we still have not advanced enough in traditional medicine.
The wise nature has a natural medicine that can help us combat the ravages that this disease causes at the brain level: it is coconut oil. 
More than 60% of coconut oil is made up of medium chain triglycerides, which are metabolized in our body to form ketone bodies used as alternative fuel for our brain when there is not enough glucose or sugar.
In Alzheimer's, brain cells are damaged, while their ability to take up glucose for fuel is diminished, and in a way they are also starving. The ketone bodies formed by consuming coconut oil provide an alternate food source for cells that helps them survive and fight disease.
Recommendations:
I suggest consuming at least two to three tablespoons of coconut oil in the morning.
A diet high in green leafy vegetables and fruits with powerful antioxidant effects (lemon, açaí and blueberries)
Cardiovascular exercises frequently
Continuously learning new things, when we learn new things, new nerve connections are generated that help fight the disease
RELATED INVESTIGATIONS:
---
3 comments